The locations listed below are non-hotels, non-beaches and non-restaurants. They cater for groups of 5- 200 pax. For furniture rentals, transport, catering, AV and decor needs, Best Events would be more than happy to complement what the venues can provide.
1. Puncak Dani in Genting Highlands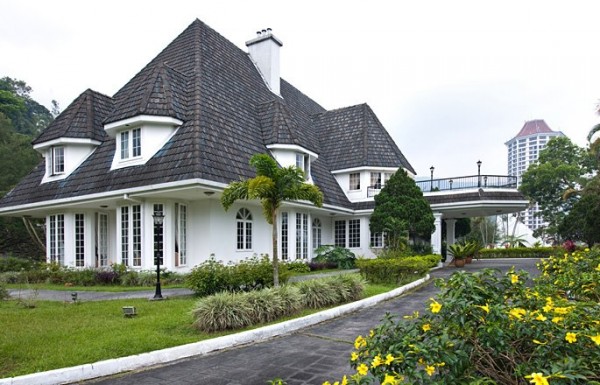 If you're looking for a breathtakingly beautiful baroque style bungalow as your event venue, look no further than Puncak Dani in Genting Highlands. Located just next to Awana, this hidden gem is perfect for an intimate wedding reception.
2. Duchess Place in Ampang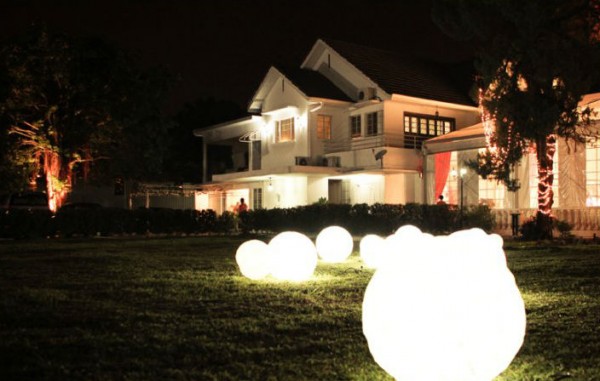 Located along Jalan Ampang, this unassuming bungalow opens up to a beautiful marquee that can fit up to 300 guests. The best thing about having your event at Duchess Place is that you don't have to worry about decorations – they literally have everything and can transform the venue into any theme you dream of.
3. Lakeside Venue in Kelana Jaya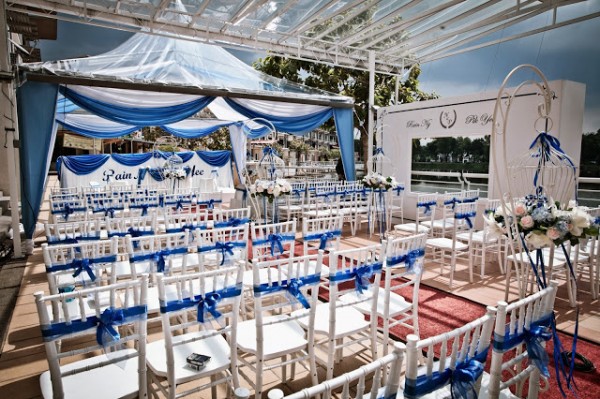 Who knew the sterile town of Kelana Jaya would have such a beautiful venue for an intimate event? Located by the lake and with very reasonably priced packages that include food and decorations, this is the place to get your bang for the buck.
4. Enderong House in Janda Baik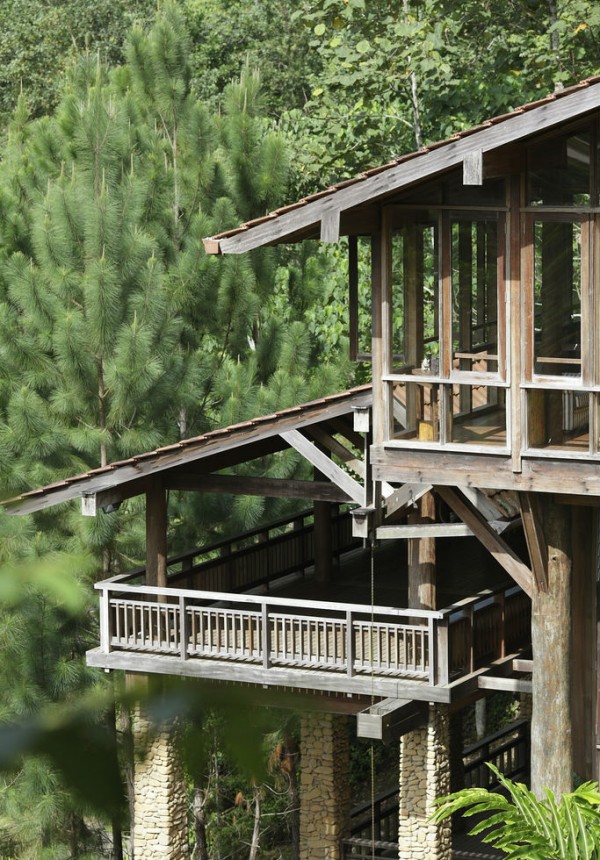 An amazingly picturesque location for your event, Enderong House has both nature and modern amenities harmoniously intertwined. This place is perfect for both small and big events.
5. Dani Lodge in Genting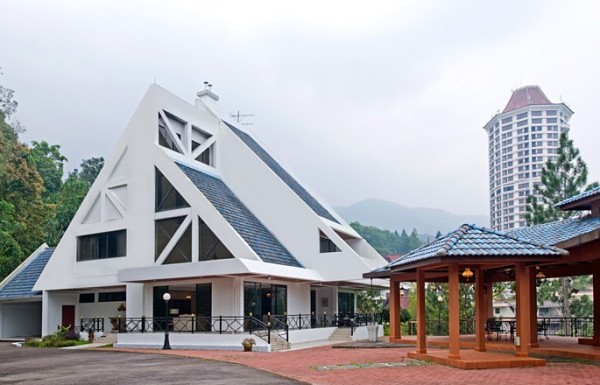 Basically the younger sister of Puncak Dani, Dani Lodge is a contemporary bungalow in Genting Highlands with an open concept design. Overlooking the Awana Golf Course, it's perfect for a nice and cool garden wedding right in tropical Malaysia.
6. Wanaka the Bungalow in Kuala Lumpur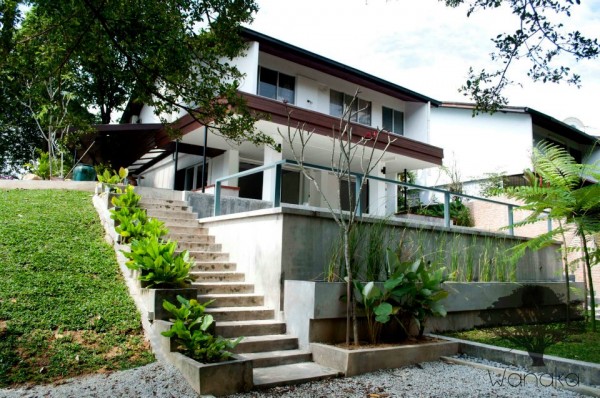 Wanaka the Bungalow calls itself a white canvas, as in you can transform it into anything that fits the theme of your event. The beautiful design of the bungalow and its surroundings ensure that your wedding will be one photogenic affair.
7. Laman Kayangan in Shah Alam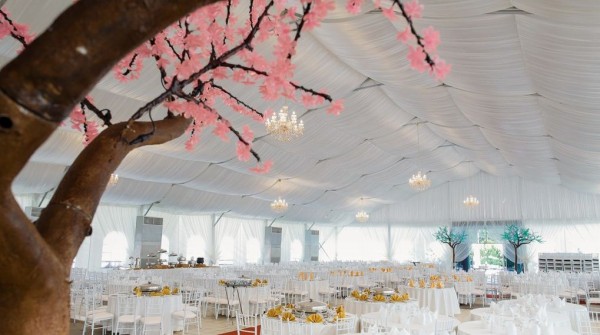 What a deceivingly beautiful venue right in the heart of Shah Alam! The pillar-less, white, marquee setup is just brilliant as even a very simple wedding theme would look amazingly gorgeous here.
8. Banker's Club in Kuala Lumpur
Photo credit: Benlawstudio.com
The great thing about the Bankers Club is obviously its architecture. Those rich, luxurious wood panellings and high ceilings are perfect for the couple looking for a timeless and elegant wedding.
9. KL Tower in Kuala Lumpur
Photo credit: numb9r.com
There are not many things that are better than having your wedding at a magnificent venue that has the birds eye view of Kuala Lumpur. Who needs flowers when you have clouds?
10. Dusun Garden Fairies in Hulu Langat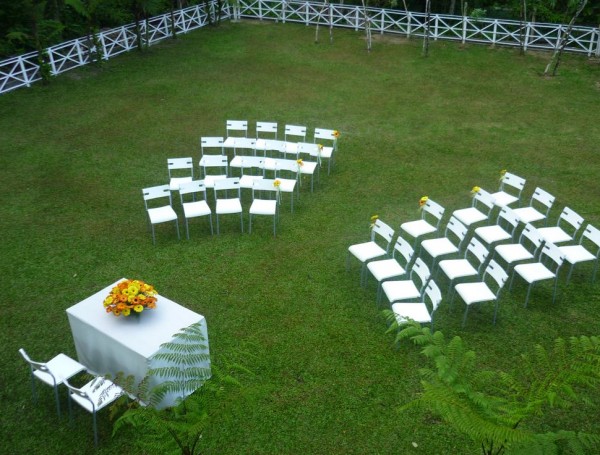 Another hidden gem in the cool hills of Hulu Langat. With a beautiful garden, a treehouse for grown-ups and a spacious pavillion, you will be able to hold your event or wedding of your dreams amidst beautiful nature.
11. Idaman in Janda Baik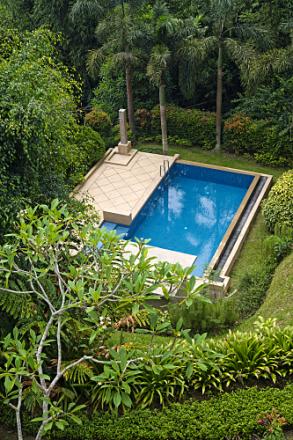 Idaman is a wonderful place to go if you have a group of 10 people. At the maximum of RM2100 per night for the entire bungalow, this means it's only RM210 per person. And the bungalow is so gorgeous!
12 The Dusun – House Sora in Seremban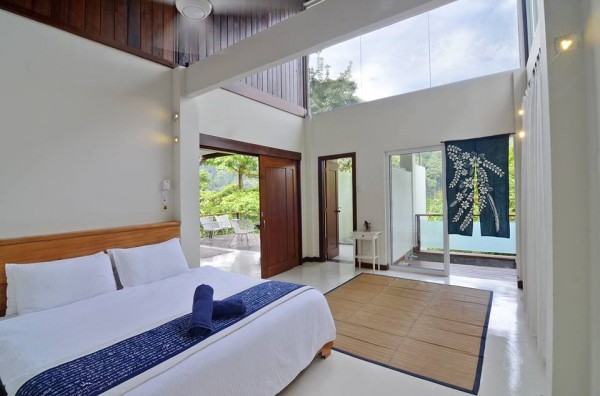 Okay so the House of Sora doesn't really have a real swimming pool but taking a dip in the plunge pool is still pretty nice. The beautiful bungalow makes up for the lack of water.
13 Villa D'oria in Kuala Lumpur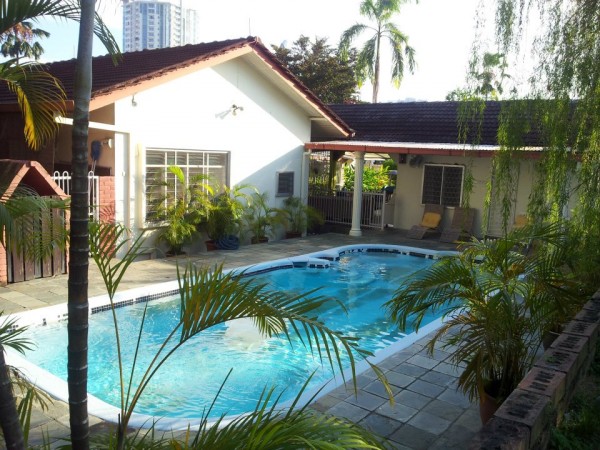 If you could gather 15 people, you're looking at paying slightly over RM100 for a whole bungalow with a private pool!
14 The Greyhouse Bangsar
Need a beautiful indoor space and a huge outdoor garden for all your party needs? The Greyhouse Bangsar is for you.
For more information: https://www.facebook.com/greycornerhouse
15 Summer Residence at Rainforest Sanctuary
Initially meant for post-natal mother care, the venue now also opens its doors to small groups of people wanting to get together in a peaceful and tranquil environment.
For more information: https://www.facebook.com/pages/Summer-Residence-at-Rainforest-Sanctuary
By the way, if you enjoyed this article, please help make our day and like our Facebook page and share this post!
Story credit: We would like to thank lolaloot.com for listing the first 12 venues.