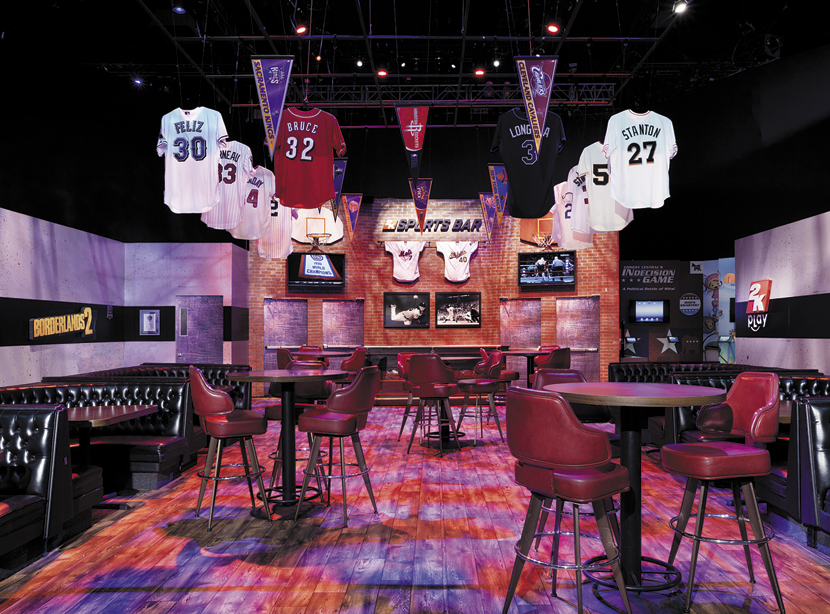 Sports Authority
Exhibitor: Take-Two Interactive Software Inc. (2K Games)
Show: Electronic Entertainment Expo
Design: Freddie Georges Production Group, La Palma, CA, 714-367-9260, www.freddiegeorges.com
Giving a nod to its sports-themed interactive games, Take-Two Interactive Software Inc. knocked one out of the park with this sports-bar-themed hospitality space. Pairing pub-style seating with baseball jerseys, pennants, and dramatic lighting, the design was a huge hit with attendees.
PHOTO: PADGETT AND CO. INC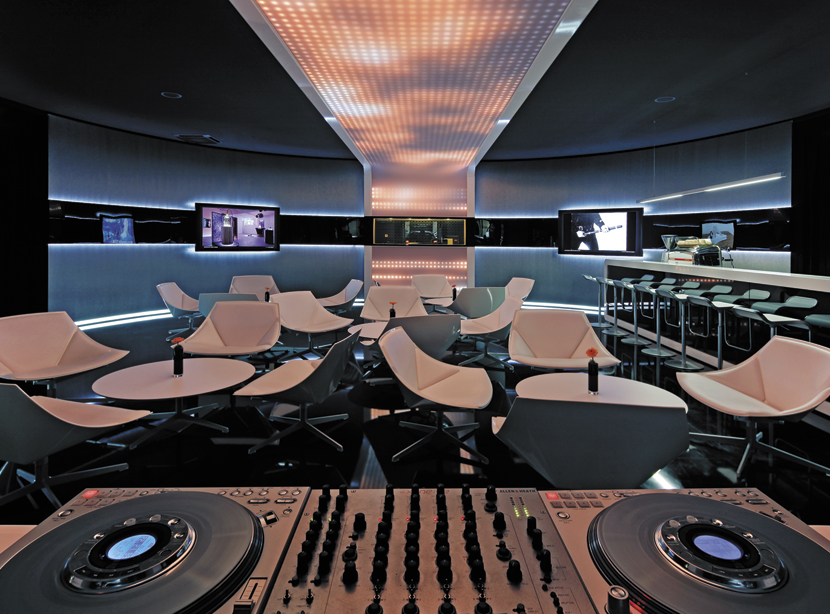 Urban Legend
Exhibitor: Daimler AG
Show: Internationale Automobil-Ausstellung
Design: Braunwagner GmbH, Aachen, Germany, 49-241-40-10-72-0, www.braunwagner.de
Urban, upscale, and forward thinking, this space for Daimler AG perfectly portrays the attributes of its Smart cars. Dubbed the Smart Club Visionaire, the sleek hospitality area featured lounge-style furniture and an overhead element that bathed the space in warm, ever-changing hues.
PHOTO: ANDREAS KELLER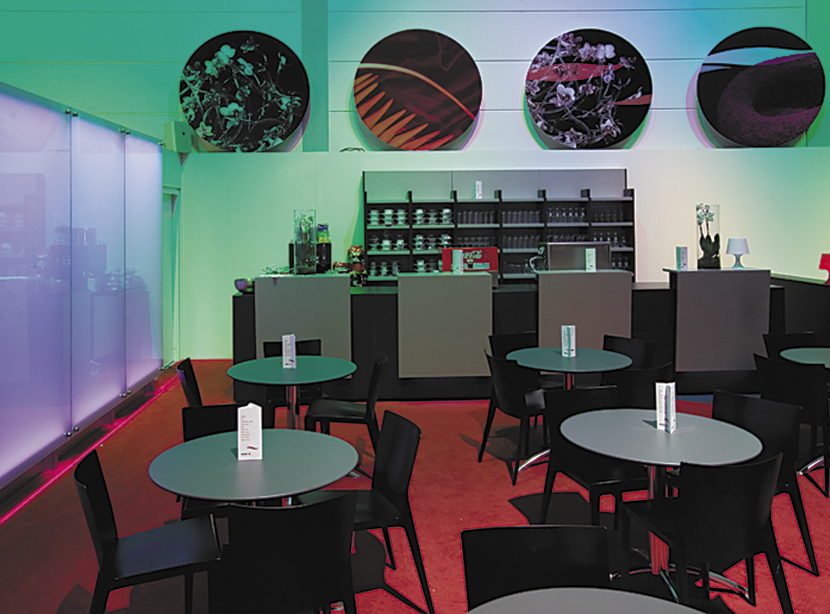 Gray Matter
Exhibitor: Agfa-Gevaert N.V.
Show: Drupa
Design: Gielissen Interiors & Exhibitions, Eindhoven, Netherlands, 31-40-235-36-37, www.gielissen.com
This subtle design for Agfa-Gevaert N.V., a provider of imaging systems, was all about understatement. Neutral furniture and a similarly hued bar kept attendees' attention focused on the company's corporate-red flooring and the graphics prints, which were displayed over the bar.
PHOTO: GERARD GUIKING EXPOFOTO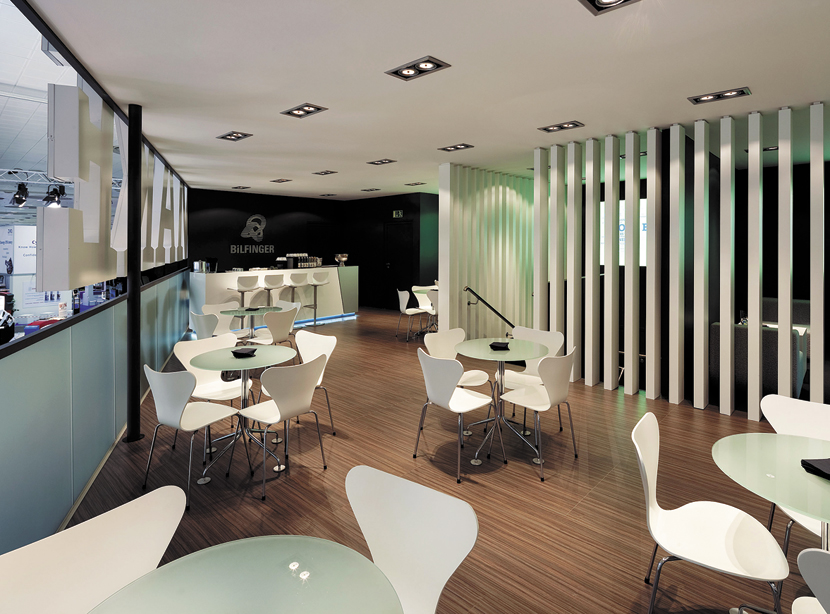 Over and Above
Exhibitor: Bilfinger SE
Show: Hannover Messe
Design: Gebhardt Projekte GmbH, Neustadt, Germany, 49-6321-577-1512, www.gebhardt-projekte.de
International engineering company Bilfinger SE offered attendees a room with a view at Hannover Messe. Positioned atop the second deck in a contemporary black-and-white space, the hospitality room featured sleek white furniture and an amazing view of the massive show floor below.
PHOTO: BILFINGER SE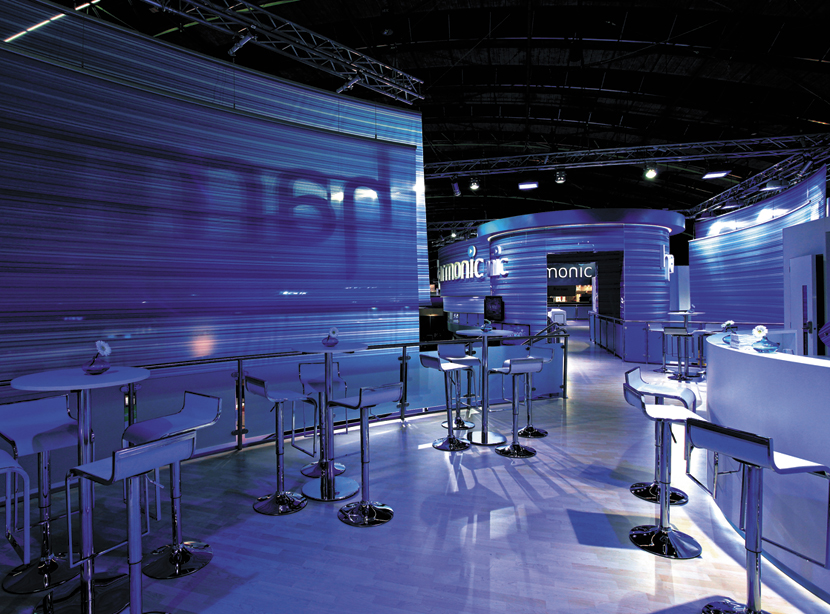 Throwing Shade
Exhibitor: Harmonic Inc.
Show: International Broadcasting Convention
Design: Astound Group, Oakville, ON, Canada,
905-465-0474, www.astoundgroup.com
Complementing a series of stripes and curves throughout the space, this hospitality area for Harmonic Inc., a provider of broadcast-industry equipment, continued the feel of auditory waves with curved and angular surfaces along with variations of dramatic lights and soothing shadows.
PHOTO: PATRICK PATZ FOTOGRAF HOSPITALITY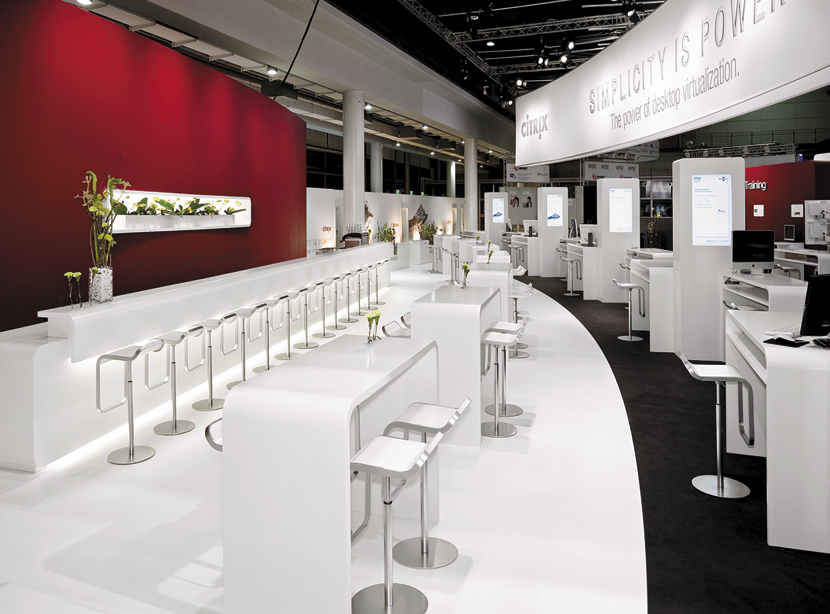 Pristine Scene
Exhibitor: Citrix Systems GmbH
Show: CeBit
Design: Salvador Design Innenarchitektur, Neufinsing,
Germany, 49-151-405-7777-6, www.salvador-design.de
Citrix Systems GmbH opted for this pristine space to communicate its new marketing campaign: Simplicity is power. Instead of a multitude of freestanding tables, Citrix chose an elegant assortment of built-in counters – each of which was accompanied by stylish swivel stools.
PHOTO: OLAF SCHIEMANN PHOTODESIGN
Source: ExhibitorOnline